Good Tuesday morning to everyone, I'm excited to have Irene here to tell you a little bit about her self. When you get done reading this post don't forget to swing by her blog and day hello!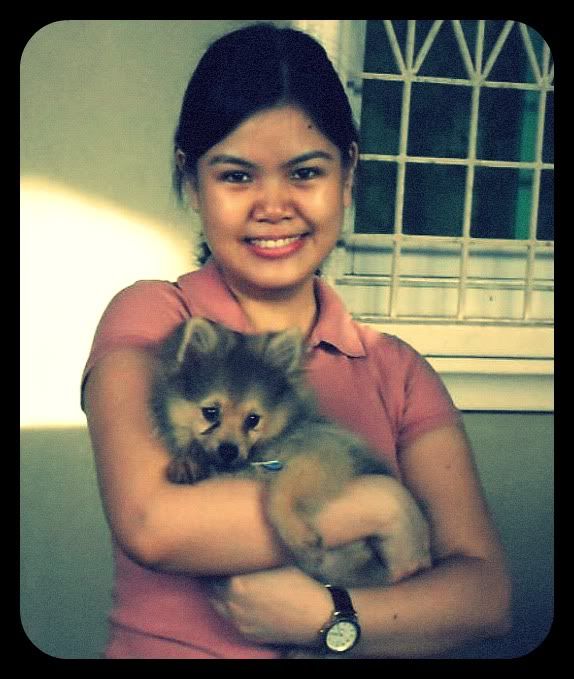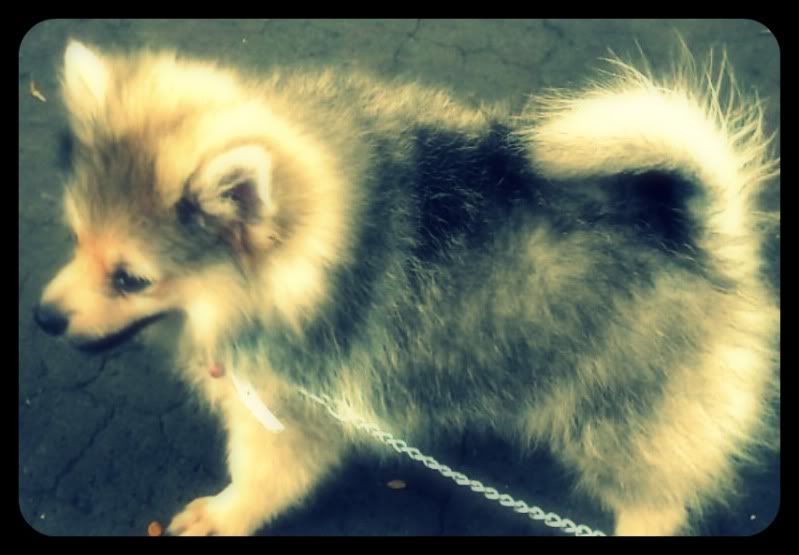 Hello lovely Party Of Four readers!
Can I just say how excited I am to be guest posting for this gorgeous lady over here?
I am 28 years old and a single mom to my fur baby, Dave.
I became mommy to Dave just recently, and I'm loving every minute of it!
Since I got Dave, I had to make drastic life adjustments.
Because I discovered that we're exact opposites.
I used to wake up really late in the morning, like around 11AM.
But with Dave around, I had to get up at 4AM because it's his regular poop time.
And I am still training him for toilet habits.
Hence, I was forced to become an early riser because of him hehe
And Dave is also high-maintenance.
I learned that Poms are sensitive to extremes of temperature, so I always have to make sure that he doesn't feel too cold or too hot.
Poms also have weak bones and they're really not athletic dogs so I really don't let him sleep on my bed for fear that he might fall and break a bone.
I also have to watch him while he eats!
His playful and bubbly nature gets him way too distracted to finish his food so I had to prompt him every time to resume eating.
Plus a couple of other things.
He is being taken care of like a human being—like a human baby.
Or is it because I am an overprotective mom?
But really I'm learning a lot about life from him.
If you're curious to know what it's all about, visit his very first post over here.
Also, if you wanna know more about my insanities, why not come over my blog some time?
Because I do love company!
Thanks so much, Katie, for having me over here!
Take care and God bless everyone! :-)
Text