On Friday I shared with you that I turned 27. My hubby was super sweet to watch the kid's for me while I spent some time with my mom. We went out for sushi for lunch followed by a little boot shopping.
I found some super cute boots at Famous Footwear but of course the didn't have my size in stock and I HAD to have some before dinner.
So on to the mall we went. I bought a pair of boots at Macy's. I ended up spending about 30 dollars less then if I would have bought the ones from Famous Footwear! That left room for new jeans!!! Two pairs really.
Thank you Jason for my new outfit.
I want to share a few pictures from my birthday night. I had a fabulous time with my friends! We went to dinner at Chilli's and dancing at Urban Cowboy (yee-haw).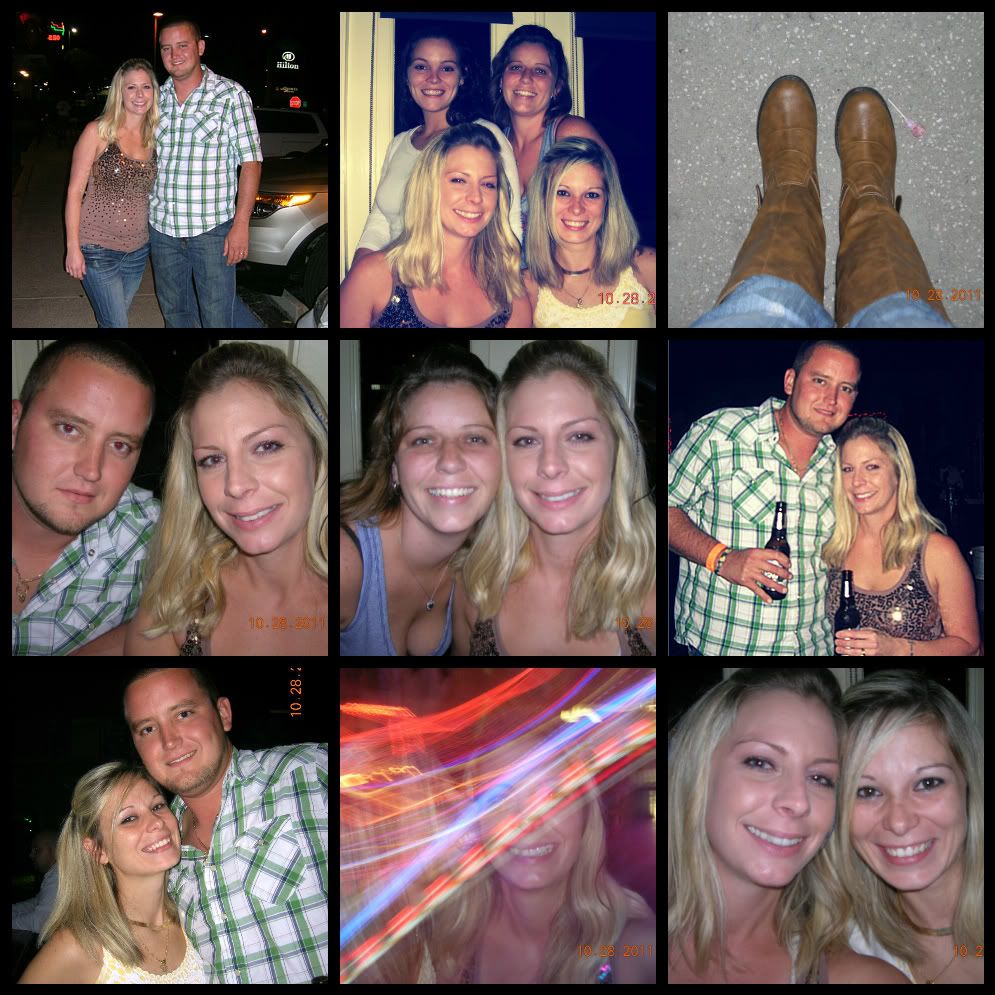 Sorry for some blurry pictures but you get the point.
How do you spend your birthdays??
Oh yeah! Speaking of birthdays, Happy Birthday to my fabulous sister Kristin!! She is the "cook" over
@The cardigan and the cook blog. you can check them out