Last Friday I had one of the best road trips ever!
After traveling all day Thursday to Arizona I went to bed early... and by that I mean 9:00. Actually on Florida time that would have been 11:00 so that's actually late! Anyway, I was ready to go exploring on Friday.
Point of interest - The Grand Canyon
I had my buddies Sara and Mandi in tow along with our trusty rental car. A little sporty red car that made me want to whip around the mountains a little to fast!
After we "ooohed and ahhhhed" at the snow topped mountains to many times, we decided to pull of the road for a little picture taking.
and stupid me i about froze in that 3 minute pit stop! It was way cold, hints the snow.
Then we ran into a few other girls from the house. Just in time for another photo opt.
After a quick bite to eat and a elk spotting we finally made it to our point of interest.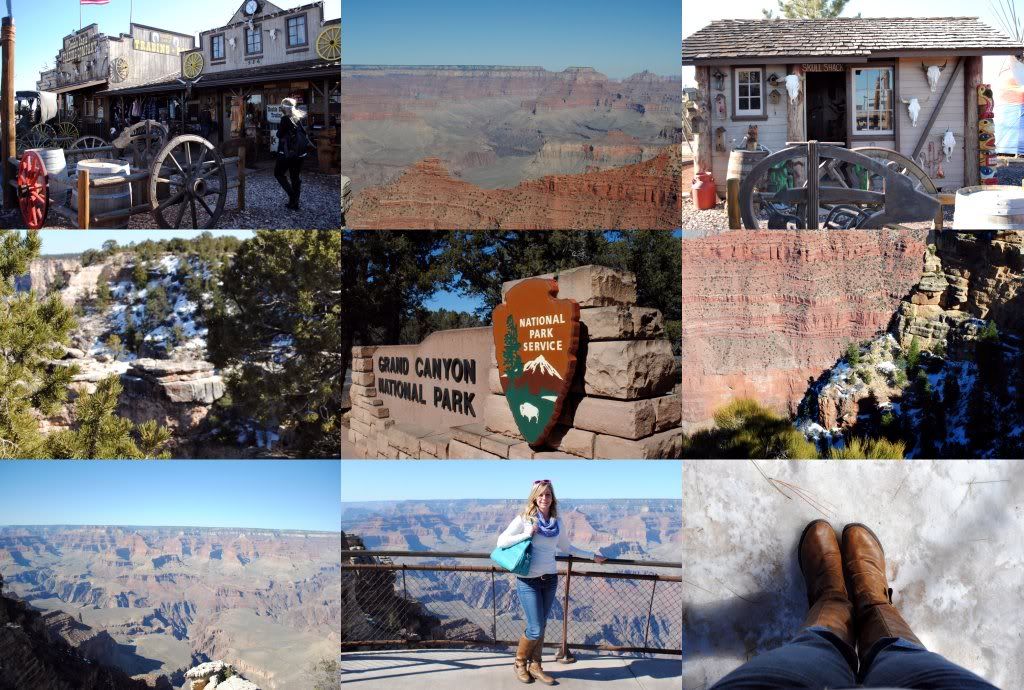 It was one of the coolest things I have ever seen. period. Beautiful, breath taking if you will. And to be there with one of my best friends and a new bestie, it could not have been any better.
On the way back to "camp" we stopped at this auh-may-zing road side store for a little shopping.
Sara, Mandi and myself walked out of that bad boy with BUT FLAP JAMMIES! Best.Find.EVER.
Its a day I will never forget.