Today was fabulous! I couldn't be happier that my sister Kristin has been in town for our family reunion and that we got to spend the day together just me and her before her trip back to Cali.
I love these times I spend with her. With her being on the other side of the country I only get these moments about twice a year.
This morning my hubby dropped the baby off with his mom and he took Brad to Shoot some guns and do other manly things so I could go to the beach. I picked Kristin up at about 9:30 and we headed down to Sarasota (2 1/2 hour drive) so we could lay in the sunshine and gaze at the pretty ocean all afternoon. I was so excited to go that I forgot my camera (insert panic here).
But don't you worry I have a few crappy cell phone pic's for ya (yey)
Seriously this beach is worth the drive for me. Its one of the prettiest beaches in Florida. The sand is amazing! Its pure white and feels like powder. Even in the middle of summer it never gets hot. And the water... oh the water is clear blue bliss. Ok, so today it was freezing and I didn't get in but normally its great.
I love Florida! It's crazy to me to think that some people are all bundled up in fall and this is us... chillin' on a beach in November sippin' fruity cocktails and getting our tan on. As I was laying on my lawn chair I was thinking about the last time I had a day where it was about me. About what I wanted to do, with out worrying about what time the baby needs a nap, or anything that has to do with my little children. I think a lot of mommies don't take the time to make your self happy. Today was so relaxing, even if it took two and a half hours to get me there.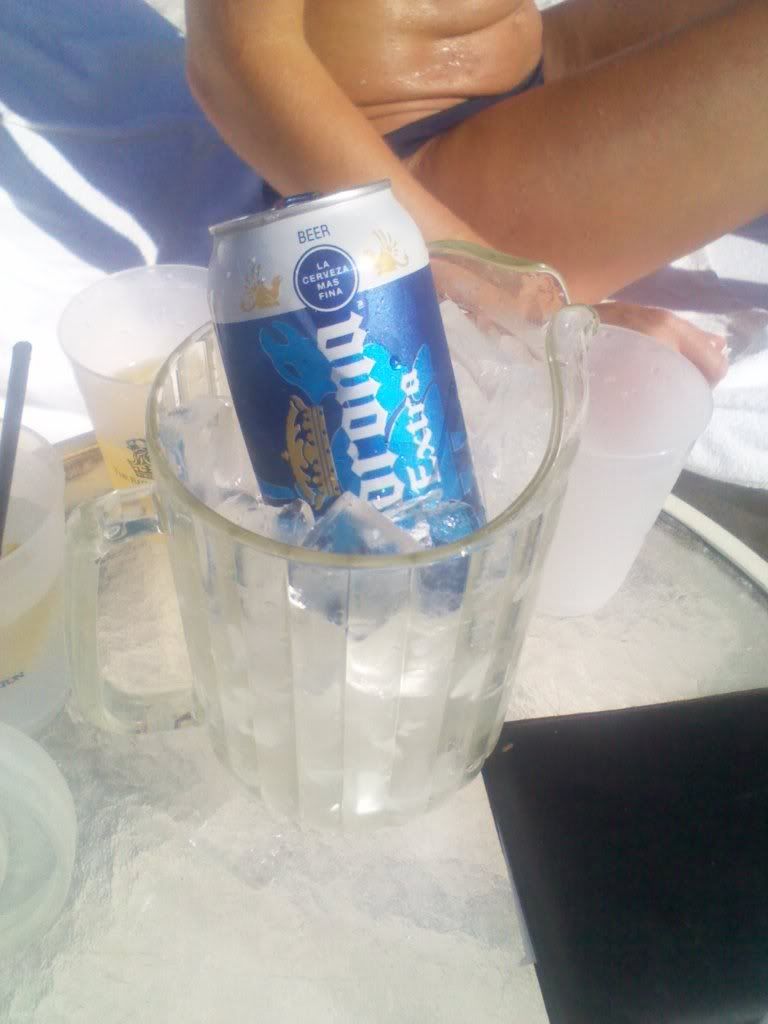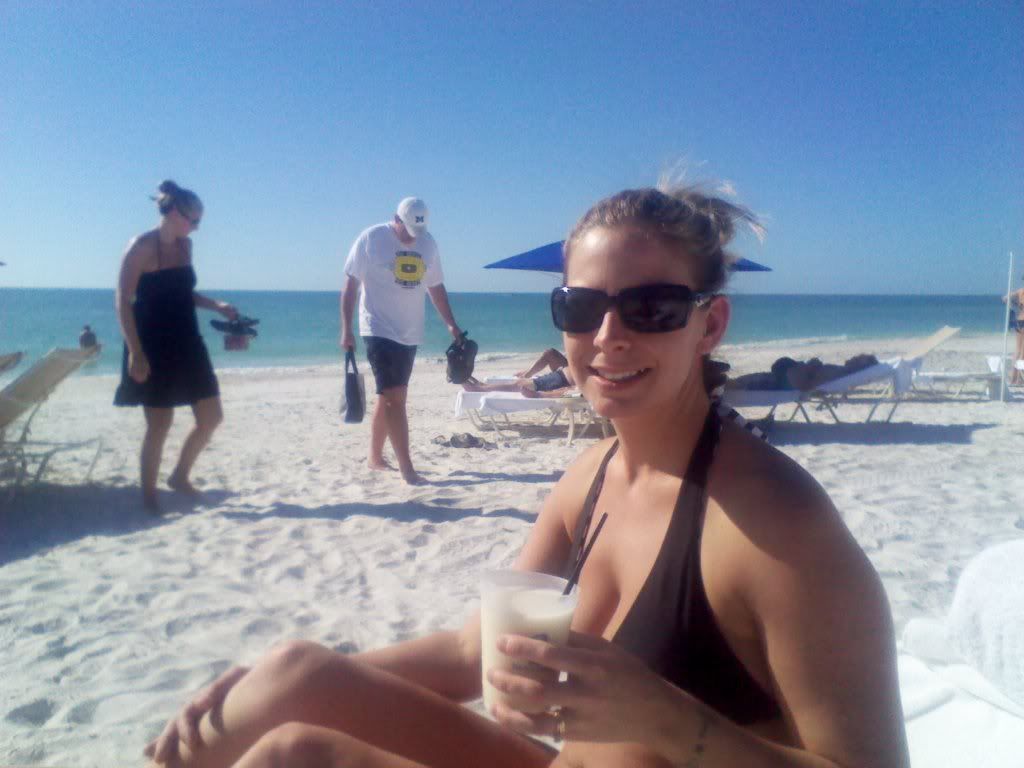 It was really sad to drop her off at her and say good bye. I'm going to miss her so much. With the long ride home all by my self I turned up the radio (maby even blew a speaker) and rolled all the windows down for the first time in like forever and jammed out!! It was great knowing that no one could here me sing random songs from the past since i'm a terrible singer.
Thank you Kristin for a wonderful day. I wish that we could spend every weekend together! I love ya!
Don't forget about the contest going on that will end Tuesday morning when I pick a winner! Go enter Now!!!!