I want to introduce you to one of my favorite blogs! This girl is so much fun and I just so happen to be sponsoring her this month!
Take it away Jamie!
Hiya guys! I'm Jamie from
Awesomely-Awkward
and I am so excited to blog here for Katie.


Blogging is my new passion and I am loving meeting all you new people.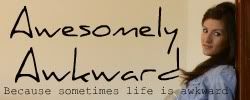 Do you guys ever do awkward stuff?
Like, stuff that after you do it you wonder what the heck you were thinking...
I do, all the time.
I am constantly tripping over my own feet, talking to myself, saying thing without thinking.
I'm the girl with adult braces. The girl with the cat who thinks he is human. The husband who thinks he is 12. I'm the girl who loves to dance around the kitchen while singing into a wooden spoon.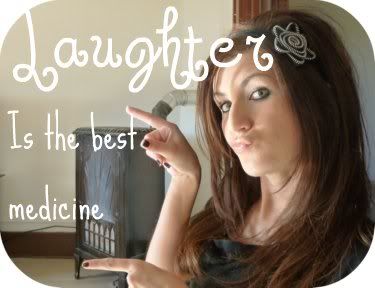 Why? Because sometimes life is meant to be silly and fun.
My point is sometimes you just have to go with it.
With all the awkward moments comes an equal amount of awesome moments.
Sure, life's not perfect. Sometimes it's messy and weird.
I think it's the funny awkward moments that happen that get you through the hard moments.
Sometimes life is tough and the only way to get through it with your sanity is to laugh...
Sometimes it's at something/someone else but the best kind is when you can laugh at yourself.
Trust me, I am not trying to get all inspirational with this post.
I am probably the least inspirational person ever.
I just write about what I know, what happens in my everyday life, the good and the bad... and often times the hilarious.
I hope you guys enjoyed reading and if you did go check out my blog where you can be sure to get a laugh whenever you need it.